Endoscopic Flushing Pump

In endoscopic procedures, the operation site may be contaminated with chime or blood residue in the gastrointestinal tract.
The MID endoscopic flushing pump (RFP-200) was designed to ensure full comfort and safety during surgeries.
The pump makes it possible to quickly rinse the gastrointestinal tract using physiological saline directly through the endoscope's rinsing opening or by using endoscopic instruments.
Product Advantages
Assures good visibility and clean operating site
Reduces tissue adhesion on endoscopic instruments
Irrigation using physiological saline increases tissue conductivity - faster electrosurgical effects
Clear information of the fluid flow parameters at the digital display
Quick and easy fluid flow adjustment from the pump control panel
Microprocessor control of fluid flow
Low-noise, does not cause nuisance in the procedure room
Small size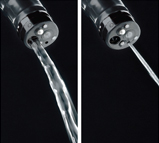 Improved functionality allowes use with either the instrumentation or auxiliary water channel
Technical Specification
Supply
Supply voltage: 230 V
Nominal power: 40 VA
Digital flow control: Yes
Other
Noise level: Max.50, 0dBa
Foot switch: Standard-universal, 2-pin, cable 2m
Pump type: 3-roller peristaltic
Integration with electrosurgical unit: Yes
Flow parameters
Drain Ø 3.2mm: Up to 500ml/min
Drain Ø 6.0mm: Up to 1200ml/min
Drain Ø 8.0mm: Up to 2000ml/min
Dimensions & Weight
Dimensions: 250mm X 180mm X 110mm
Weight: 5Kg
Accessories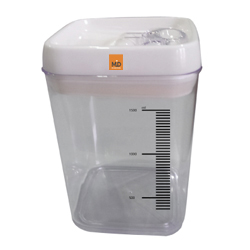 Water container 1.5l with scale, reusable Part No. RFP10111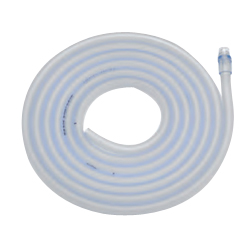 sillicon water tube Pack of one Part No. RFP10112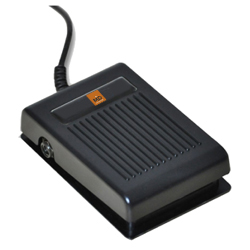 One pedal foot switch, cable 2m Part No. RFP10113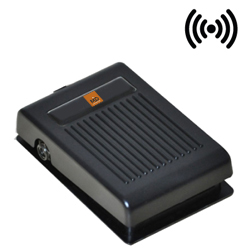 One pedal foot switch, wireless Part No. RFP10114